Tru Burger Co. Anthem AZ
Tru Burger Co. Description
Tru Burger Co. in Anthem AZ falls under the category of Restaurants in Anthem AZ with a rating of 4.3 by users. Tru Burger Co. located at 39504 W Daisy Mountain Dr #110, Anthem, AZ 85086, United States. Tru Burger Co. Geographic Coordinates: longitude — -112.1346426, latitude — 33.8433788.
Tru Burger Co. operates from . For more information, please call on (623) 465-5000 or visit Tru Burger Co. Website. If you have ever been to Tru Burger Co., share your experience with other users and write a review.
Photos of Tru Burger Co.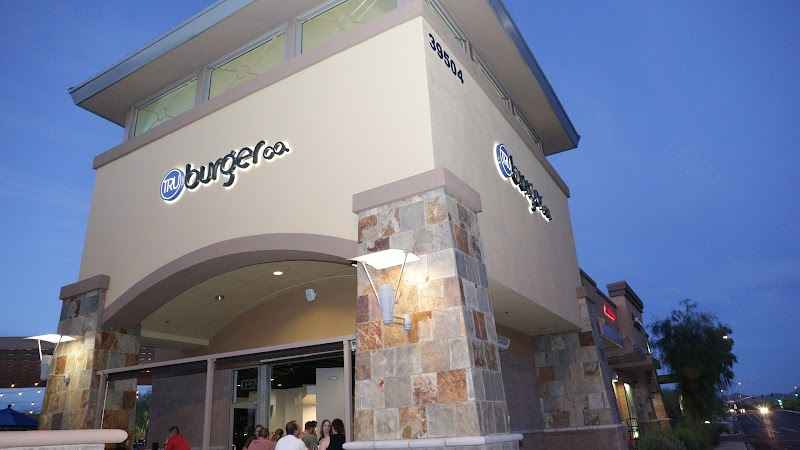 More Image
Reviews of Tru Burger Co.
Angelle Collins
The worst service by far. We waited 10 minutes for someone to even acknowledge us at our table. This nice man, who wasn't even our server, came over and took our order. As he was taking our order, our actual server came over and took over. She brought our drinks out within 5 minutes and then disappeared. We waited for 50 minutes for our food, which was brought out by the kitchen staff. At this point people who sat down after us, already had their meals and we're paying the check by the time we got ours. The few times our server came over, we thanked her and she didn't say one word to us. We will never go back, the worst experience ever!
Tim Owings
My wife and I drove from Prescott to meet the rest of our family for lunch, and it ended up being worth the drive.Kienan, our server, was attentive and thorough. Our food came out promptly and hot and delicious. We'll definitely be back.
LizLene Didone
Always a great time!! The food is fresh & tasty. The Service is Slow because of low staff. Have a cocktail & have patience.
More Reviews