Ambar Capitol Hill Washington DC
Ambar Capitol Hill Description
Ambar Capitol Hill in Washington DC falls under the category of Restaurants in Washington DC with a rating of 4.7 by users. Ambar Capitol Hill located at 523 8th St SE, Washington, DC 20003, United States. Ambar Capitol Hill Geographic Coordinates: longitude — -76.9953594, latitude — 38.8820368.
Ambar Capitol Hill operates from . For more information, please call on (202) 813-3039 or visit Ambar Capitol Hill Website. If you have ever been to Ambar Capitol Hill, share your experience with other users and write a review.
Photos of Ambar Capitol Hill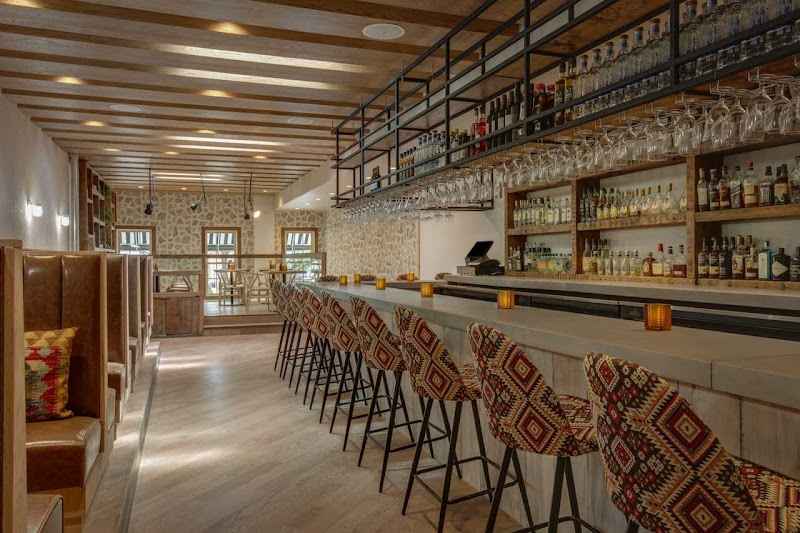 More Image
Reviews of Ambar Capitol Hill
Maya Bryant
I've been to this location for brunch twice so far. It's a great place to go if you want to try multiple things. I went last time for my birthday brunch, which was on the rooftop floor. It was beautifully decorated and spacious for my party of 9. The food is always really good especially if you want to try new things. The crispy cheese slider really impressed me. Other great menu items include the mini burgers, beef prosciutto Benedict, and pecan and maple waffles. I would honestly skip the mac and cheese and bacon and grits, but it's still worth a try being that you pay one price for everything. The staff was very friendly and accommodating. I definitely wouldn't mind coming back for dinner one day.
simeon fyksen
Now that I look back, this was the greatest place I have eaten at. For $20, a person can have an all you can eat small plate experience. For anyone who has never experienced finer dining, this is a great place to begin. Every dish was beautifully and thoughtfully plated. Every dish was a new experience. The grilled shrimp skewers were the best single thing I have ever eaten in my life. I cannot wait to go back.
Rania
It was amazing! Everything I tried was so good and decadent, just bursting with flavor. Literally left so full and enjoyed all the food. The drinks could have used a little work but considering that our server had a full section and was made to make the drinks, that's probably why as the place was short staffed. The price point is great considering how much food you get. My only complaint is that we were not told that the desserts listed had their own price point of $7.99 a person until we saw it on the check.
More Reviews
Information
Address
523 8th St SE, Washington, DC 20003, United States