Burger King Torrington WY
Burger King Description
Burger King in Torrington WY falls under the category of Restaurants in Torrington WY with a rating of 3.7 by users. Burger King located at 1020 E Valley Rd, Torrington, WY 82240, United States. Burger King Geographic Coordinates: longitude — -104.170732, latitude — 42.0571973.
Burger King operates from . For more information, please call on (307) 532-4505 or visit Burger King Website. If you have ever been to Burger King, share your experience with other users and write a review.
Photos of Burger King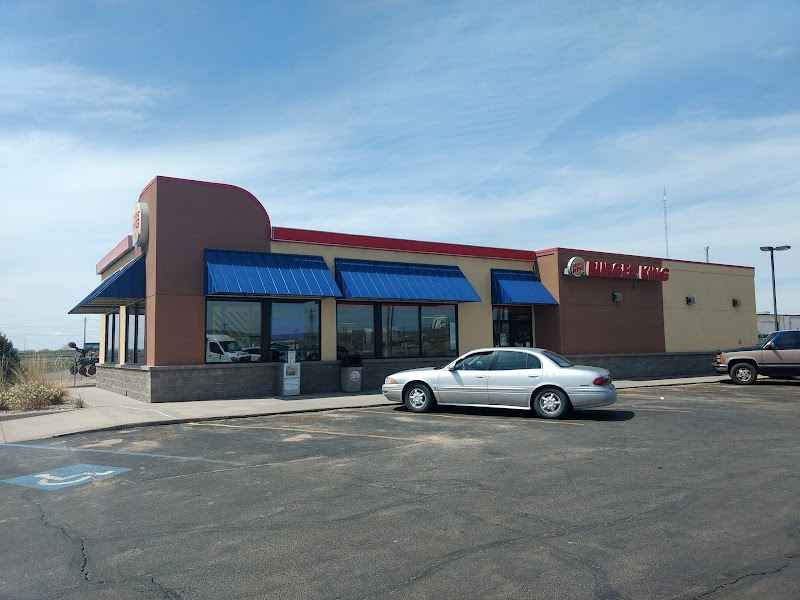 More Image
Reviews of Burger King
LaTrisha Smith
Driving through and decided to make a quick stop for some lunch. Went inside had a new girl on the counter nobody was helping her she had to keep asking questions and when she did ask questions the manager in all black up front and the older lady working were completely rude to her setting the poor girl up for failure. The manager packaged our food, slammed it down on the counter, was completely rude when I asked for a lid for our shake never said anything just through the lid on the counter and walked away. Will not be returning....
Raymond Rossignol
You still have to drive up in order your food they were pretty good
CJ Smith
Wow, hadn't had a whopper in a LoNG time. Wolfed it down!! Now I understand why the drive up line was so long and the line was out the door at almost 1pm😄. Plus chatting in line is such 😊
More Reviews
Information
Address
1020 E Valley Rd, Torrington, WY 82240, United States