BurgerFi Auburn AL
BurgerFi Description
BurgerFi in Auburn AL falls under the category of Restaurants in Auburn AL with a rating of 4.6 by users. BurgerFi located at 339 S College St, Auburn, AL 36830, United States. BurgerFi Geographic Coordinates: longitude — -85.4815431, latitude — 32.5999327.
BurgerFi operates from . For more information, please call on (334) 521-5030 or visit BurgerFi Website. If you have ever been to BurgerFi, share your experience with other users and write a review.
Photos of BurgerFi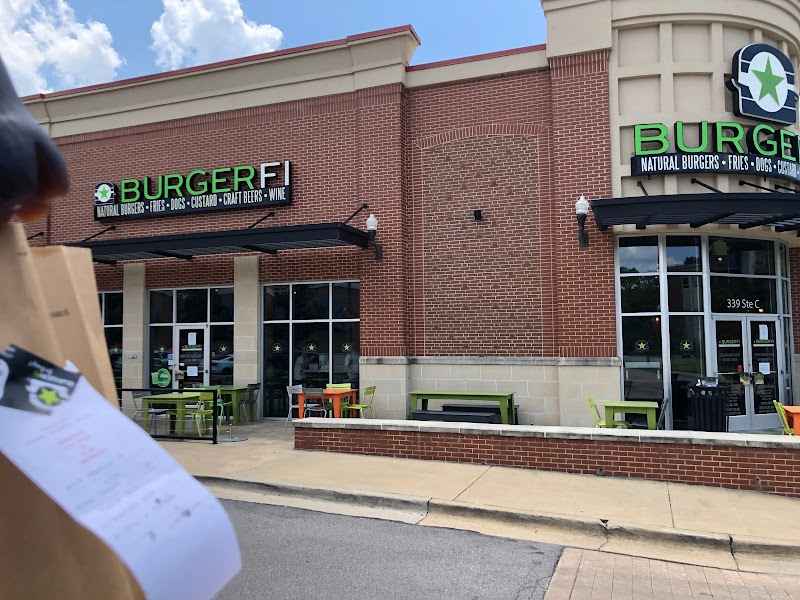 More Image
Reviews of BurgerFi
Randy Silver
My last few visits to this location have been disappointing. The french fries and shake were the best part of the meal. The burger did not have a great taste and was not prepared as ordered in the last two visits. I paid $18 for a small burger, fries, and a shake. This location is very near Auburn University and we have fond memories of eating here in the past. Unfortunately I think there are better options nearby.
Gary Moore
Our burgers were delicious! The beef was fresh and served hot. The buns were also very fresh. We also ordered onion rings and french fries - both were awesome! The servings of everything were generous. If you go, be sure to take a hearty appetite!
Dallas Day
Not only was the manager amazing and speedy with getting our order but the cashier mrs. Hannah was absolutely impeccable to most I've been around since moving to auburn. I have a service dog and 9/10 times I go to a restaurant I get served as if I'm not a member of the community. I have been to multiple restaurants where they are simply rude and and push me aside do to my service dog. This was the absolute best service I have had in a long time. Shout out to Hannah for being absolutely amazing keep it up and I'm definitely going to be a regular now.
More Reviews
Information
Address
339 S College St, Auburn, AL 36830, United States