Cahawba House Montgomery AL
Cahawba House Description
Cahawba House in Montgomery AL falls under the category of Restaurants in Montgomery AL with a rating of 4.4 by users. Cahawba House located at 31 S Court St, Montgomery, AL 36104, United States. Cahawba House Geographic Coordinates: longitude — -86.3087034, latitude — 32.3765322.
Cahawba House operates from . For more information, please call on (334) 356-1877 or visit Cahawba House Website. If you have ever been to Cahawba House, share your experience with other users and write a review.
Photos of Cahawba House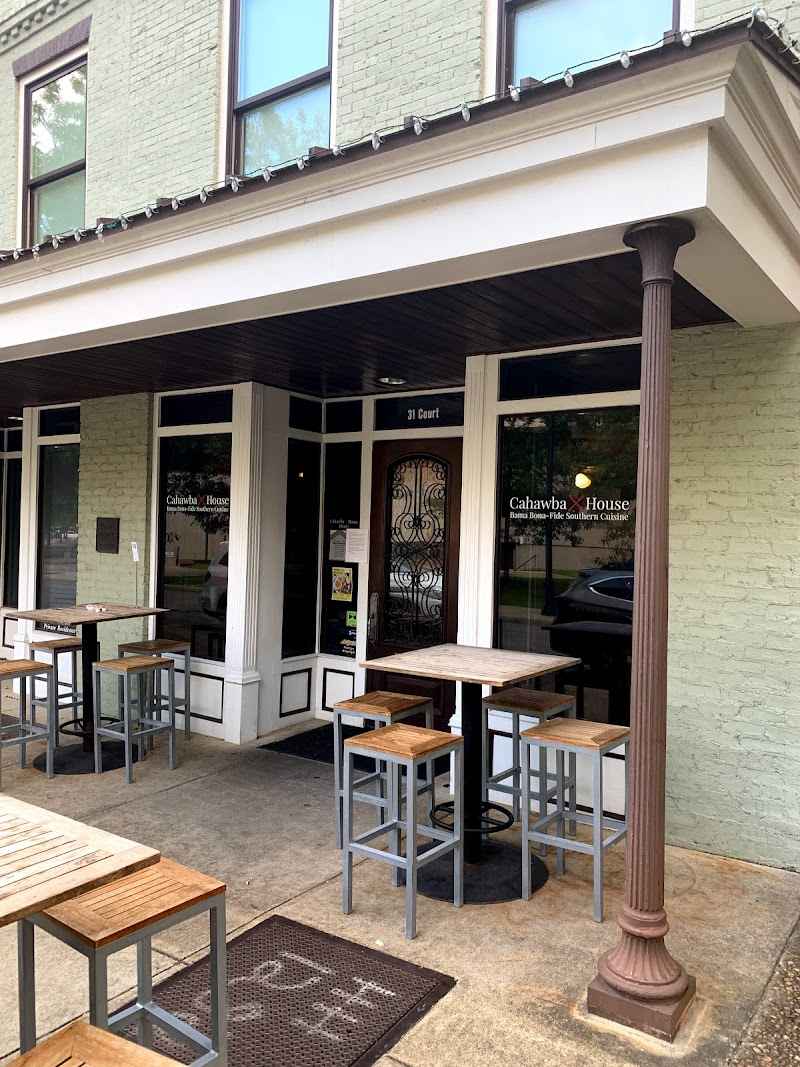 More Image
Reviews of Cahawba House
Andrew Sims
Showed up for brunch and got the chicken biscuit breakfast sandwich. It was delicious. The fried chicken was perfectly cooked and the biscuit was amazing. The crust on the biscuit was nice and crunchy while the middle was warm and soft. I got an extra biscuit on the side to try the strawberry jam and was not disappointed. The staff were all super friendly and attentive. Definitely recommend stopping by if you're in the area to give them a try.
E A Smith
Went for breakfast. Very disappointing. Got breakfast bowl that was supposed to have "pimento cheese". Turned out be melted bits of cheese with a few pimento pieces. Nothing like pictures of their pimento cheese. No flavor. Not at all what was expected.
Frank Rawetzki
We went to the Catawba House for breakfast on a Sunday morning. Outside tables were still available. The biscuits are outstanding, fresh and hot, and (if you are into this sort of thing) the cinnamon coated Pork rinds are outstanding. It's a very easygoing atmosphere on a quiet street (on a Sunday, at least) and anyone looking for a good breakfast in Montgomery should give this place definitely a try. I know I'll be back the next time I'm in town.
More Reviews