Popeyes Louisiana Kitchen Albertville AL
Popeyes Louisiana Kitchen Description
Popeyes Louisiana Kitchen in Albertville AL falls under the category of Restaurants in Albertville AL with a rating of 3.4 by users. Popeyes Louisiana Kitchen located at 8835 Us Hwy 431, Albertville, AL 35951, United States. Popeyes Louisiana Kitchen Geographic Coordinates: longitude — -86.2309614, latitude — 34.2848873.
Popeyes Louisiana Kitchen operates from . For more information, please call on (256) 660-1573 or visit Popeyes Louisiana Kitchen Website. If you have ever been to Popeyes Louisiana Kitchen, share your experience with other users and write a review.
Photos of Popeyes Louisiana Kitchen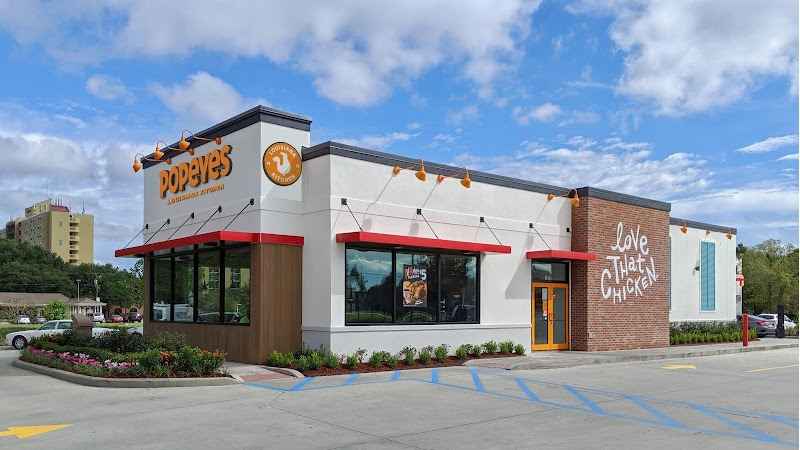 More Image
Reviews of Popeyes Louisiana Kitchen
Jeff Stuart
First, let me say that I LOVE Popeyes. The flavor of the spicy chicken and RB&R is the only reason I go! However, for this location, it's also the ONLY REASON it's not getting 1 star. If you are the owner of this place, you need to be working there. Having 2 employees trying to do everything (cooking, taking the order, bagging, cash register, presumably cleaning...) is going to kill this business. And that's a shame because the food is actually good. I ordered through the drive thru, a 12 piece spicy, double red beans and rice, and was told they had to drop chicken and that it would be 17 minutes. When I arrived to the window 20 minutes later, she asked me if I had ordered the 8 piece, I told her no, the 12 piece, she asked if I would take 4 chicken tenders instead. I hung my head and told her to cancel the order. She had already run my card, so she counteroffered with an extra RB&Y and I accepted. She also found 2 other pieces of chicken. The only problem is they were all mild. I didn't have the heart or patience to wait any longer since at this point I had been there almost 25 minutes. I don't understand why there isn't ALWAYS cooked chicken available. Even if you throw out 16 pieces every night, that is only 2 whole chickens....approx $4 in cost. But you are losing so much more simply due to people choosing elsewhere. I know staffing is a big issue for everyone. But this is a good food chain that deserves a fighting chance.
Robert McReynolds
The food is good but service could be improved. We have been to this location quite a few times and have never had a great experience. The last time the didn't want to cook more chicken and told us they were out. Finally the manager told them to drop some more. I really don't understand why they would want to turn paying customers away. We will be visiting the Boaz location from here on out.
Misty Merilien
Nice associates. The food was fine, but have had better at other chicken restaurants.
More Reviews
Information
Address
8835 Us Hwy 431, Albertville, AL 35951, United States