Waffle House Albertville AL
Waffle House Description
Waffle House in Albertville AL falls under the category of Restaurants in Albertville AL with a rating of 4.2 by users. Waffle House located at 80 AL-75, Albertville, AL 35951, United States. Waffle House Geographic Coordinates: longitude — -86.2031228, latitude — 34.2767816.
Waffle House operates from . For more information, please call on (256) 891-7822 or visit Waffle House Website. If you have ever been to Waffle House, share your experience with other users and write a review.
Photos of Waffle House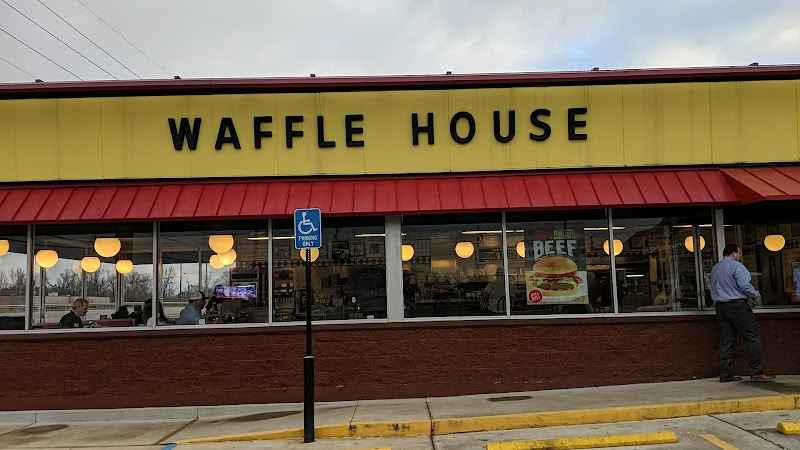 More Image
Reviews of Waffle House
Nickolas Alexander
The waiter we had this morning he was so cool and great service
Mia Stringer
My daughter and I had lunch here on. May 30th 2021. Our Server, Des, was prompt, polite, knowledgeable and helpful. My meal: eggs, grits, sausage, waffle and coffee, was hot and well seasoned. Even the Grits were perfect! The staff kept things clean and stocked. Thanks for a lovely meal.
Kendall Russow
Place was full of flies! A lady wearing white pants had flies just hanging out all over her pants as she ate. We swatted them throughout our whole visit and 1 of our parties meals didn't arrive until the rest of us were finishing our breakfast, and it was just a busciuit and gravy.
More Reviews
Information
Address
80 AL-75, Albertville, AL 35951, United States