The Red Barn Augusta ME
The Red Barn Description
The Red Barn in Augusta ME falls under the category of Restaurants in Augusta ME with a rating of 4.7 by users. The Red Barn located at 455 Riverside Dr, Augusta, ME 04330, United States. The Red Barn Geographic Coordinates: longitude — -69.7514233, latitude — 44.3450595.
The Red Barn operates from . For more information, please call on (207) 623-9485 or visit The Red Barn Website. If you have ever been to The Red Barn, share your experience with other users and write a review.
Photos of The Red Barn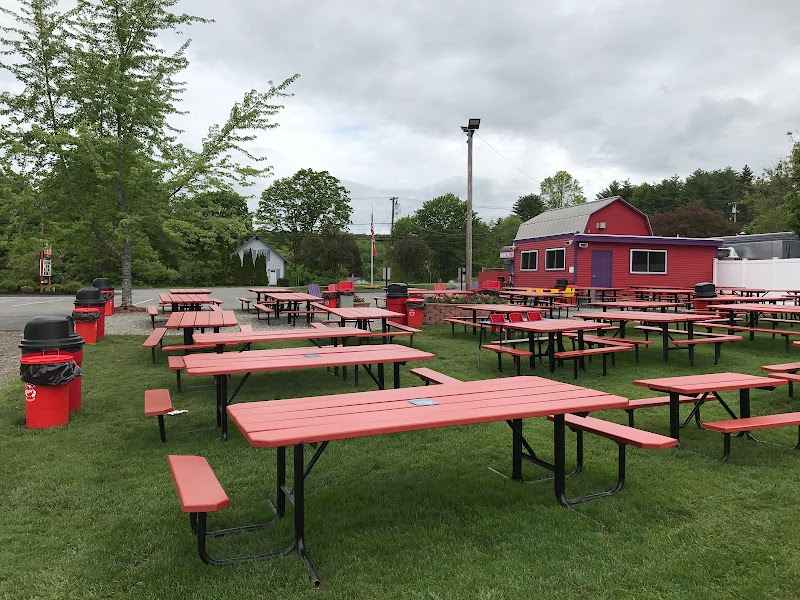 More Image
Reviews of The Red Barn
Brian Gagne
Excellent meals. I had the haddock dinner and my wife had the chicken strip dinner. Very large portions that also fed our granddaughters when they arrived a few minutes after us. Our timing was perfect as well. 2:00 in the afternoon was after the lunch rush and there was barely any lines. Food was ready a few minutes after ordering and the day was great as well. Sunny with a slight breeze. We will be back every time that we are in the area!
Roger Schumacher
Here from Ohio visiting family and they were talking about The Red Barn. So they took me there today and what a Great place! The employees were all helpful and friendly and the food was awesome! I had the seafood basket. Needless to say it was the best I've had so far on my visit. I couldn't believe the amount of food for the price. Extremely reasonable! Hopefully I'll be able to visit again before vacation is over but if not I will definitely make it back just to visit your establishment again!
Judy Hjort
We had another amazing experience. Always enjoy our time here. Finally had the chance to meet Laura after all these years of going there. God Bless you Laura!!
More Reviews
Information
Address
455 Riverside Dr, Augusta, ME 04330, United States