Viet Cuisine Huntsville AL
Viet Cuisine Description
Viet Cuisine in Huntsville AL falls under the category of Restaurants in Huntsville AL with a rating of 4.7 by users. Viet Cuisine located at 210 Jordan Ln NW, Huntsville, AL 35805, United States. Viet Cuisine Geographic Coordinates: longitude — -86.6270276, latitude — 34.7230881.
Viet Cuisine operates from . For more information, please call on (256) 203-2411 or visit Viet Cuisine Website. If you have ever been to Viet Cuisine, share your experience with other users and write a review.
Photos of Viet Cuisine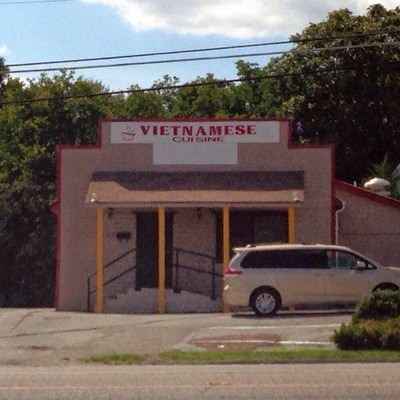 More Image
Reviews of Viet Cuisine
Terrance
I don't think I could find anything negative about this place other than I can't visit more often than I want. The atmosphere is pleasant, food is great in both quality and proportions. The staff is very cordial and professional. Every visit, my experience has never been anything less than positive. They remind me of a restaurant back home in Monroe, LA called Rawz Cafe.
Vanessa Coutinho
This is an amazing place. The staff is super friendly and the food is delicious. I had ordered lemongrass chicken. Enjoyed my lunch. 😊
Carlos M. Fernandez
Should be a 10 Star establishment! :-) Last time I ate here they were operating across the street in the old I love Korea building. I thought they went of of business but apparently they moved into this new place just across the street. I was shocked but not surprised how they have worked the original Mom and Pop restaurant to the current state. The food was absolutely above par! I do not have the words to do it justice, suffice it to say that I'm glad that they are still going strong. The customer service was magnificent. I must have been asked over 10 times if I enjoyed the food by different people! I wanted for not. First class all around. I will be back.
More Reviews
Information
Address
210 Jordan Ln NW, Huntsville, AL 35805, United States