Automatic Seafood and Oysters birmingham AL
Automatic Seafood and Oysters Description
Automatic Seafood and Oysters in birmingham AL falls under the category of Best Restaurants in birmingham AL with a rating of 4.6 by users. Automatic Seafood and Oysters located at 2824 5th Ave S, Birmingham, AL 35233, United States. Automatic Seafood and Oysters Geographic Coordinates: longitude — -86.7893532, latitude — 33.5142122.
Automatic Seafood and Oysters operates from . For more information, please call on (205) 580-1600 or visit Automatic Seafood and Oysters Website. If you have ever been to Automatic Seafood and Oysters, share your experience with other users and write a review.
Photos of Automatic Seafood and Oysters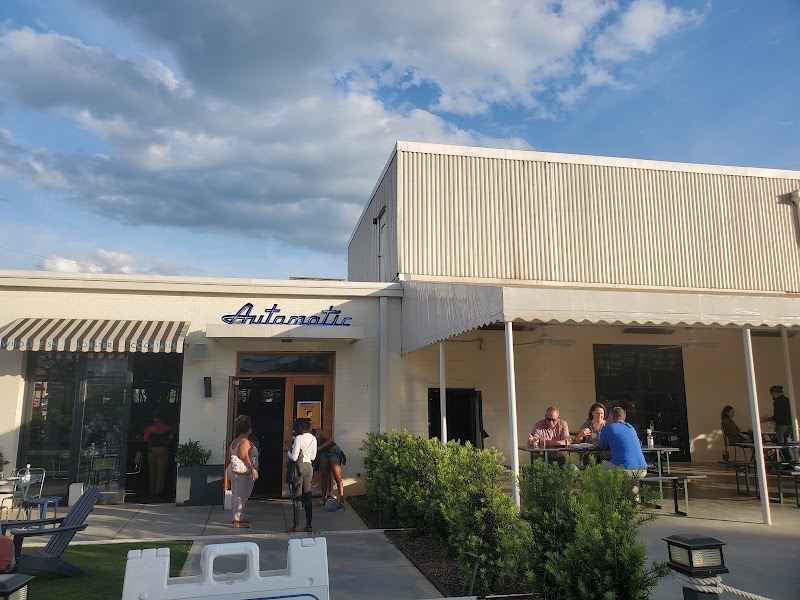 More Image
Reviews of Automatic Seafood and Oysters
Jameson Ware
Very tasty fish dishes. We had the grouper and flounder. They were perfectly cooked and deliciously seasoned. The hush puppies, collard greens, and shrimp toast were also excellent. The service was great. Ashley, our waiter, was very friendly and helpful. We had a reservation for two and were seated immediately.
Stephen Foster
Amazing seafood but so much better than you can imagine. For a state use to having seafood straight from the gulf almost on every corner, Automatic does an amazing job of designing dishes to stand out above so many others. But they also do classics in a very definitive way that solidifies how well it's done. One of those items are their hush puppies! The best in town by far and you can't go wrong with them as a side to any dish.
Brandon Lee
Automatic is on point nearly every time my wife and I eat there, which is often. The consistency of the excellent food and service is what really stands out. Every other restaurant in town I can think of can be great one night and have multiple issues on a different night, but not here. The food is seasonal, unique, and expertly prepared. Same goes for the cocktails and wine selection. They're also quite down-to-earth and not at all pretentious. I really have nothing negative to say other than having had a couple of takeout orders that weren't to the same standard. All in all, if you love seafood and appreciate true fine dining, this is the place.
More Reviews